Restaurants
Enjoy innovative dining experiences in palapas alongside the sea and the pool, which feature international cuisine and exquisite drinks.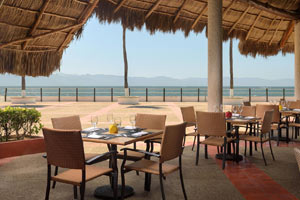 Fish House
Located alongside the sea, with beautiful views of the bay, surrounded by green mountains and stunning sunsets. We offer delicious cuisine featuring seafood fresh from the Pacific. We only use locally sourced ingredients to enrich our dishes, adding a distinctive touch that fills them with flavor.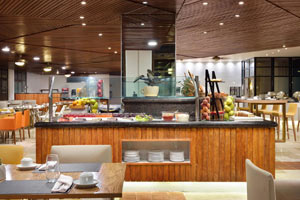 Mosaico
Enjoy a delicious outdoor breakfast. Or savor a themed buffet dinner and a gentle sea breeze that makes the atmosphere exquisitely fresh. An air-conditioned restaurant with a spectacular terrace.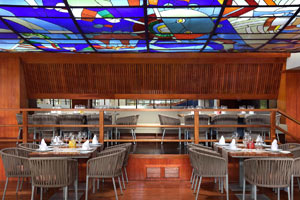 Mole
A sophisticated ambiance in every corner of this à la carte restaurant. Savour exquisite Mexican cuisine. Open to adults and children aged 12 and over.